Sailing with Bocas Sailing Tours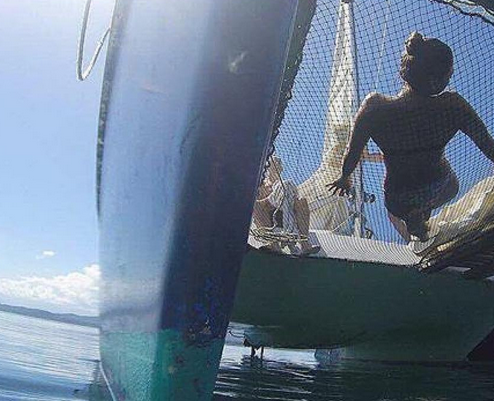 BOCASSAILING@GMAIL.COM

(507) 757 9710

/  507 6464 4242
      Whats app +50764644242
Bocas Sailing offers a range of tours options including Public tours starting at 9.30 and finishing up around 4.30.
The Public Tours include sailing to Dolphin Bay to watch the bottlenose dolphins play with a stop off at Coral Beds in the mangroves for a quick snorkel where you can see a full range of sea sponges, sea anemones and other fascinating sea creatures.
Lunch is served and you'll enjoy a fresh sub sandwich and can purchase drinks on board at $1 per drink.
After Lunch is off again to the island of Solarte to enjoy another great snorkeling experience with reef fish and coral heads to amaze you.
Throughout the day, you can take advantage of fishing of the back of the catamaran and fresh fruit is on offer all the way home.
The catamaran is spacious allowing everyone to enjoy the calm and serene ocean and at just $48 per person inclusive of lunch, but not drinks, this is a great day out to be enjoyed by all ages.
For Private Tours, Contact them directly for more information and prices.