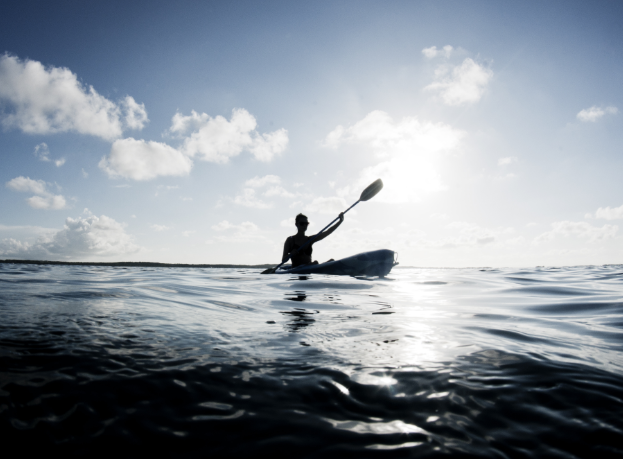 Our houses are located on the calm seas of Saigon Bay – for most of the year, our bay is calm and protected and as we have the best sunset views, it's the ideal location for an afternoon of kayaking around the bay.
We presently have three kayaks for our guests to use free of charge.  We'll help you get them into the water and show you where the Smithsonian Institute is located just around the corner.  There are mangrove snorkeling spots along with some coral reefs which are great to kayak too, and if you are inclined, you can jump into the water and enjoy a little snorkeling too.  Ask us for snorkel gear if you don't have any of your own.
Each of our kayaks are single man kayaks and are very easy to use.  So no matter what level of experience you have, you'll easily be able to enjoy the bay, even those going out for the very first time.
Dolphins have been seen in the bay on occasion, so come and enjoy our bay with us and make the most of being right on the water.
Coming July 2017 – Stand Up Paddle Boards for our guests as well as BBQ facilities on the dock.