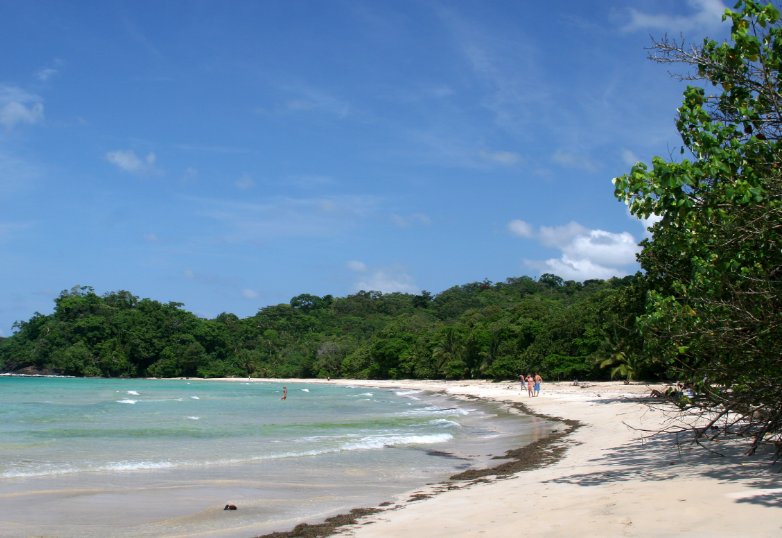 Red Frog Beach is one of the most popular beaches in the archipelago. It is located a 10-15 minute boat ride from Bocas Town where you will be dropped off at the Marina or dockpoint. The cost of a water taxi is usually around $5-7 per person.
From the dock, it's a 15 minute walk across through the jungle along a well set out footpath at the narrowest point of the island to the beach. As this path runs through the national park and private property, there is a charge of $3 per person which helps to support the national park protection efforts. All too often you can see parrots, sloths and howler monkeys on the walk through to the beach.
Red Frog Beach itself is an almost 2km long stretch of beatiful golden sand. The name of the beach is derived from the poison dart frogs that make the jungle their home.
At the beach, you will find a few restaurants along with beach chairs and covers. There are also secluded areas with natural shade that you can make use of.
To the right of the beach is a wonderful elevated outlook point, which is easy to reach and well worth a visit.